Who We Are
and what the heck is a farmette?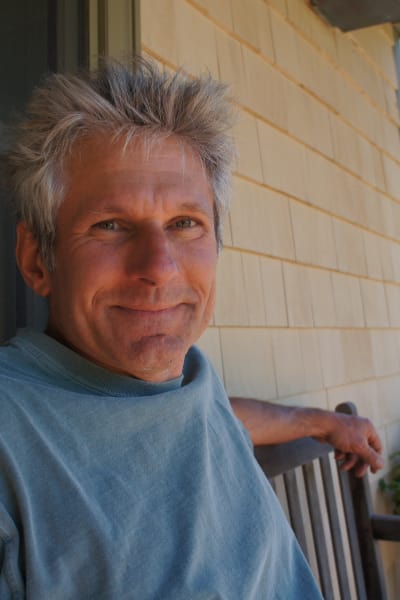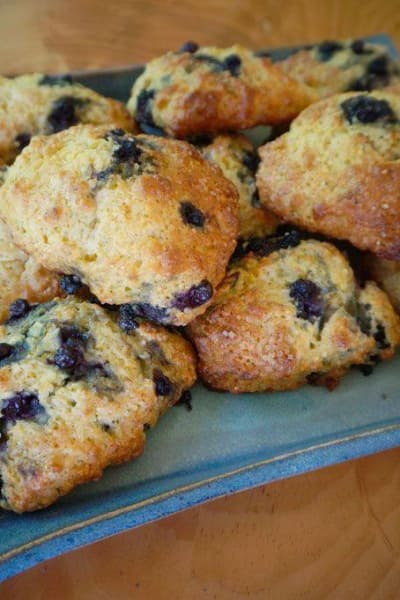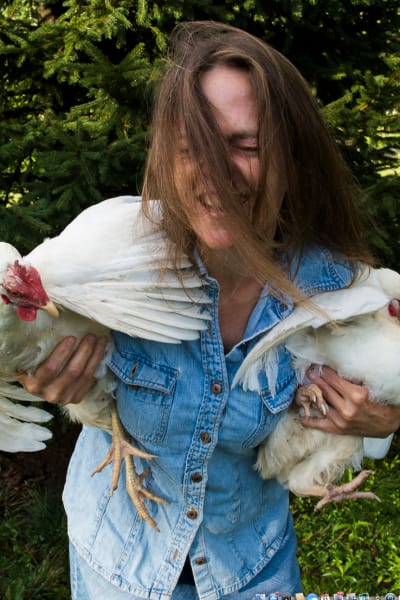 The inspiration for Birchwood lodge & farmette came from our stay at a simple Italian agritoursimo. We rented a guest room from a local family that raised animals, vegetables, and, of course, grapes and olives, all on under an acre plot. The place was clean and simple. The family innkeepers provided us with unparalleled local knowledge that truly made it a trip of a lifetime.
Farmette is our translation of agritoursimo. Our aim is to grow as much as we can in the healthiest most natural way possible for us and for the land.
Our memberships and sponsorships include: Maine certified Environmental Leader in lodging; MOFGA; Citizens for a Green Camden; Maine Birding Trail.
We recycle, repurpose, compost and operate a solar thermal hot water system. Our place is purposefully simply-appointed to echo our sustainability efforts.
Check out our specials. Additional discounts may apply for workshop attendees, biodynamic or organic small farmers and students.
*WiFi is FREE but 24/7 connectivity is not guaranteed nor do we provide IT support.
Click on our blog (see menu) for fun information about our area.
Birchwood Mission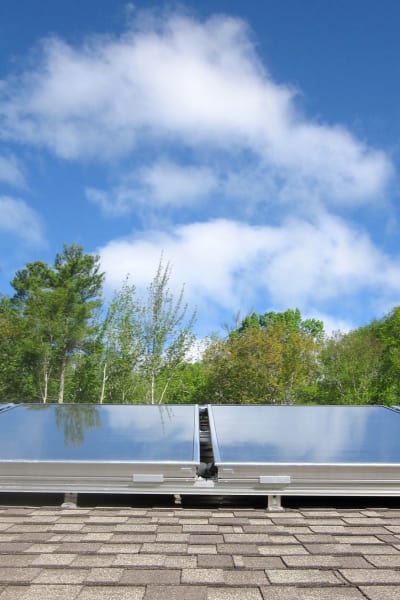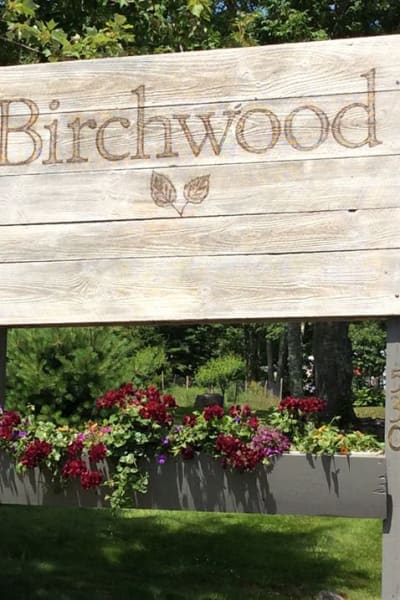 Our accommodations are arguably the greenest of places to stay in Camden, Maine because we take the mantra of Scott and Helen Nearing to heart – "Do the best that you can, in the place that you are. And be kind." A back-to-the-land approach is applied both to our business and our daily life.
Upgrades, repairs, a solar thermal system to heat our hot water (instead burning a whole lot of oil) and minisplits in some places for heating and cooling, have cut our electricity, propane and oil usage across the board. Disposable plastics are avoided so the bath amenities are paper-based and breakfast items are ceramic, metal and cloth. Using plant-based products; hanging linens outside on sunny days; purchasing goods locally whenever we can; and recycling and repurposing greens up our housekeeping adding up to a healthier experience for your stay in Camden Maine.
Extensive gardens surround Birchwood lodge and farmette to support feeding our guests, our family, our animals and our pollinators. In turn, kitchen scraps, morning coffee grinds and landscape cuttings are all composted. Fruit, vegetables and laying hens are raised on site. The permaculture-inspired interplantings of native perennials, beneficials and medicinals support resiliency, higher-quality soil, stronger plants and a healthier, more diverse environment for our guests and our home here in beautiful bucolic Camden Maine.
Around Camden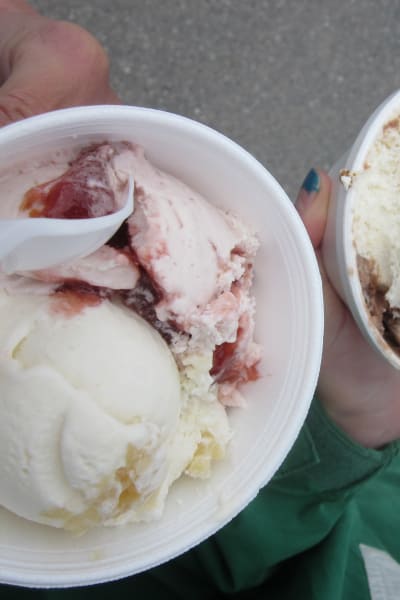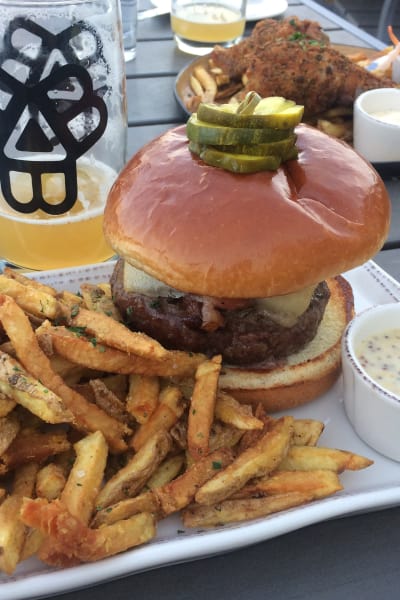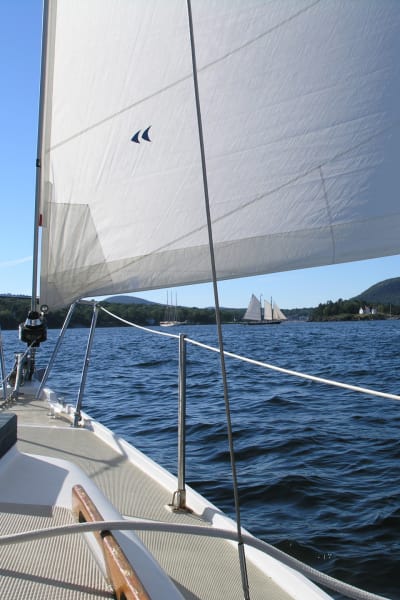 Camden (and Birchwood!) is one of the top places to stay in Maine because of its unrivaled charm and combination of traditional New England appeal, spectacular views, natural beauty, on water experiences, good eats and an idyllic downtown.
OUTDOOR FUN: Hike; climb, sail; kayak, swim; bike, golf and more.
FOOD: Our restaurants; farmer's markets; local stands; food trucks; specialty shops rival major cities offering distinctive Maine goodies and artisanal foods like wine, cheese, meat, bread; gorgeous produce and seafood (of course!).
SHOP: Unique finds, locally-owned shops, antiques stores, galleries, and arts & crafts.
WORKSHOPS: Avena Botanicals, Merryspring Watercolors, Rockport Photographic Workshops; Rockport Furniture; Salt Water Farm Cooking Classes
ENTERTAINMENT: Bay Chamber Concert Series; North Atlantic Blues Festival; Camden International Film Festival; Camden Food & Wine Festival; Harbor Arts & Crafts; Lobster Festival; Maine Boats Show; Union Fair; Antique Car Auction; House & Garden Tour; Windjammer Weekend; PopTech
TOURS: Windjammer cruises, lighthouses, historic downtown walks and museums. Owl's Head Transportation Museum; Farnsworth Art Museum; Rockland Lighthouse Museum; Rockland to Brunswick Railroad; Maine Maritime Museum.
DAYTRIPS: Bar Harbor, Acadia National Park, Blue Hill, Castine, Stonington, Belfast, Rockport, Rockland, Owl's Head, Spruce Head, Port Clyde, Monhegan Island, Islesboro, Damariscotta, Pemaquid Point, Popham Beach and Reid State Park are all within driving distance (1 -1/2 hours max) from Birchwood lodge & farmette.
Stay with us and benefit from our local perspective on Camden and Midcoast Maine. Follow our blog for great eats, things to see, places to explore. For more tips, info and late-breaking offers find us/follow us on Facebook, Twitter and Pinterest.
Camden and Midcoast Maine Links to Visit
Just because we admire them (no payment accepted for links)....
Aldermere Farm • Bay Chamber Concerts • Camden Hills State Park • Camden Chamber of Commerce • Camden Snow Bowl • Coastal Mountains Land Trust • Ducktrap Kayak • Georges River Hiking Trails • Hidden Valley Camp • Maine Birding Trail • Maine Media Workshops • Maine Windjammer Cruises • Merryspring Gardens • Penobscot Bay Regional Chamber of Commerce • Salt Water Farm